Download Minecraft PE Skibidi Toilet Mod
Skibidi Toilet
1.19.0 – 1.20.31
Titan Speakerman
1.19.0 – 1.20.31
Skibidi Dip Dop
1.20.0 – 1.20.31
Share:
Images Review Minecraft PE Skibidi Toilet Mod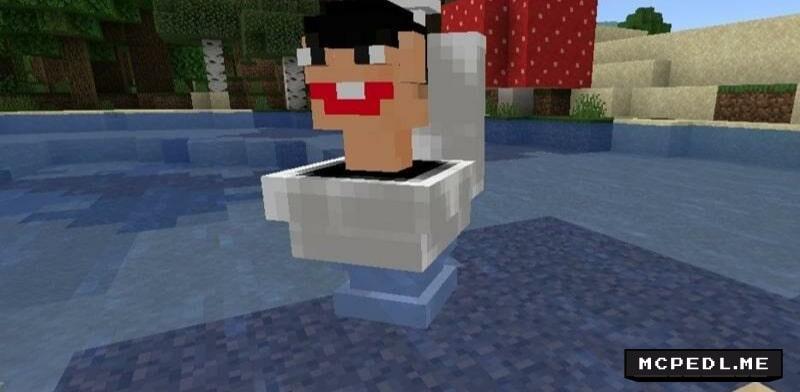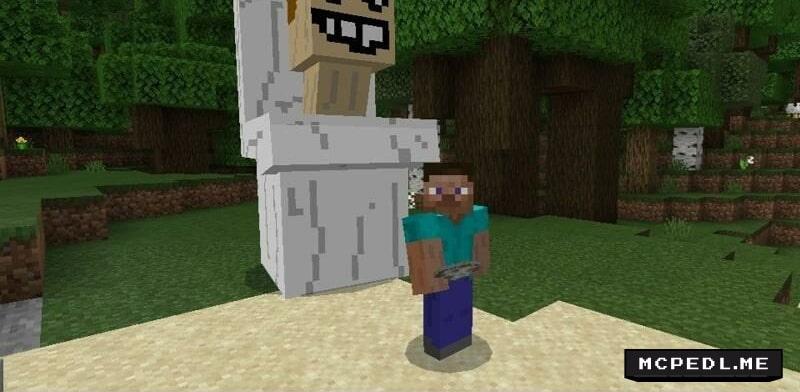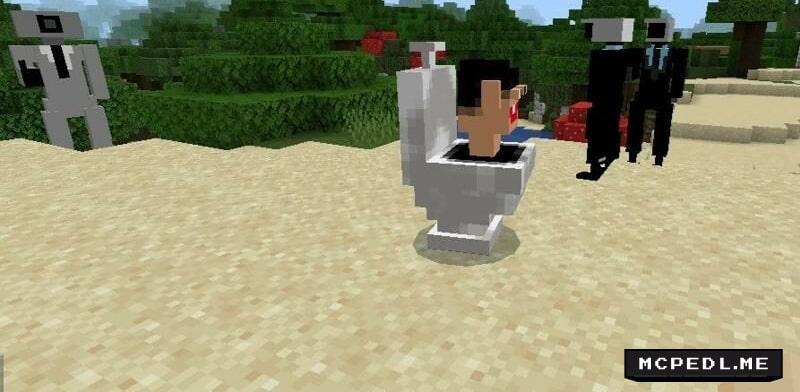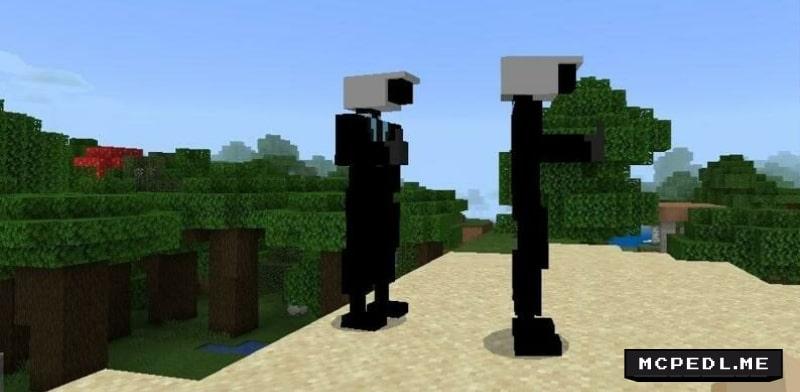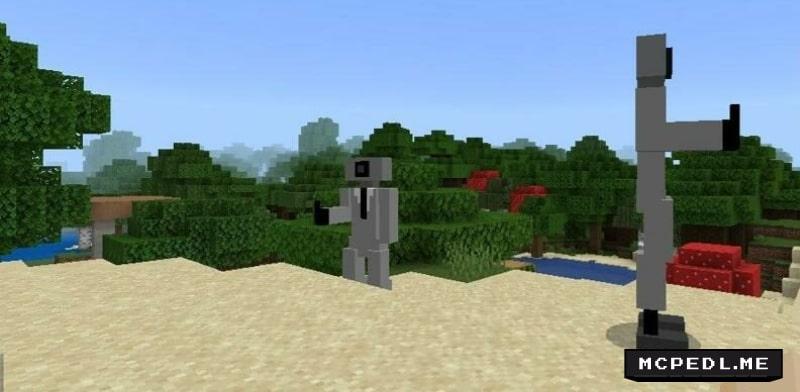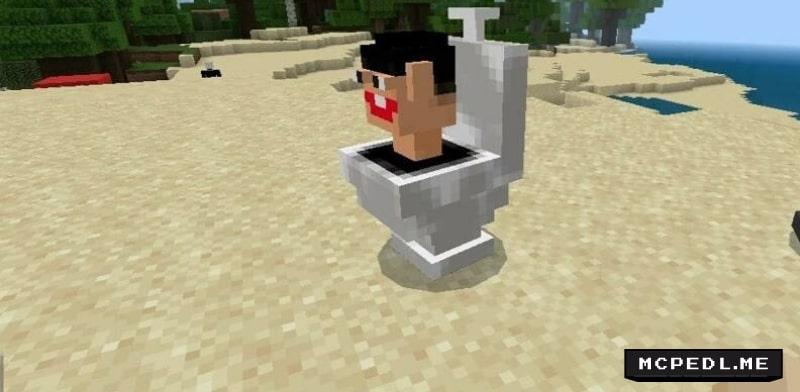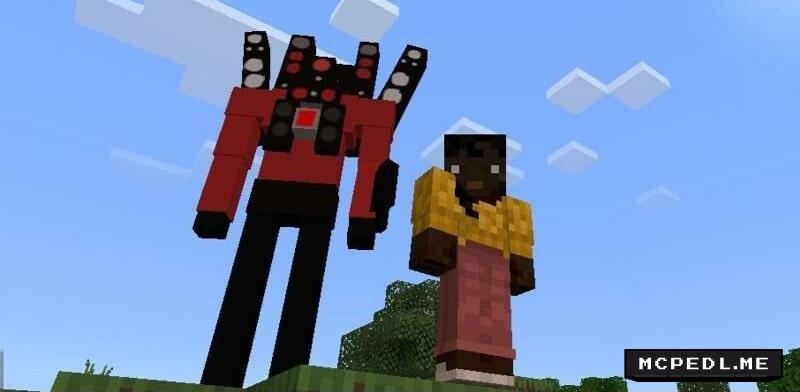 Download Skibidi Toilet Mod for Minecraft PE: listen to your favorite music, spawn additional characters, and make your game world more funny!


What does Skibidi Toilet Mod add to MCPE?
This funny mod repeats the trend of this year, adding new unusual characters to the game. Minecraft PE players will three distinct types of mobs. These mobs draw their inspiration from the popular animated series and bring its vibrant energy to life. The developers offer users to get acquainted with skibidi toilet and other two inhabitants of the world.
Skibidi Toilet
Many Minecraft PE users have seen short videos on the Internet, the main heroes of which are skibidi toilet and other fictional characters. The most fun feature of the mod is that the toilet turns on music. This is the same track that plays in all the popular videos.
The developer recommends activating the experimental mode before playing with the addon.
Mobs
The mod developers offer users to get acquainted with three new inhabitants of the Minecraft PE world:
Skibidi toilet small;
Camera-man;
Speaker-man.
Players can spawn them using summoning eggs from the inventory.
The toilet has its own health indicator. The indicator appears as soon as the creature spawns in the world. By the way, this unusual mob does not drown once in the water. Camera-man just walks next to the MCPE players. The character does not pose a danger to other mobs, as well as Speaker-man.
The developer repeated all the characters of the strange series in detail, so that fans of this topic will immediately recognize their favorite creatures.
Functions
The new characters that the mod will add do not have much functionality, but there are unusual abilities in Minecraft PE. For example, the skibidi toilet includes a popular track that any fan of this series knows. The track can be turned on several times. To hear it again, the player needs to get closer to the creature.
Titan Speakerman
This mod introduces Minecraft PE players to another Skibidi Toilet character – Titan Speakerman. A giant mob will appear in the game world, which is unlike any other creature. The mob is wearing a red jacket with black trousers. He is stronger than the previous character from episode 18.
Skibidi Dip Dop
This Skibidi Toilet mod will be interesting to everyone who loves this funny video. Huge mobs in the form of favorite characters will appear in the game world.
Minecraft PE players can spawn them themselves using eggs from the inventory. There are various types of mobs, some of them are at enmity with each other.