Download Gun Mod for Minecraft PE
World War 2 Weapons Mod
1.1.0 - 1.19.21
Black Ops Weapon Mod
1.16.0 - 1.19.21
Crazy Weapon Mod
0.14.0 - 1.19.21
Handguns Mod
0.14.0 - 1.19.21 (BlockLauncher)
Dubstep Guns Mod
0.14.0 - 1.19.21 (BlockLauncher)
Black Ops 3 Weapons Mod
0.14.0 - 1.19.21 (BlockLauncher)
Share:
Images Review Gun Mod for Minecraft PE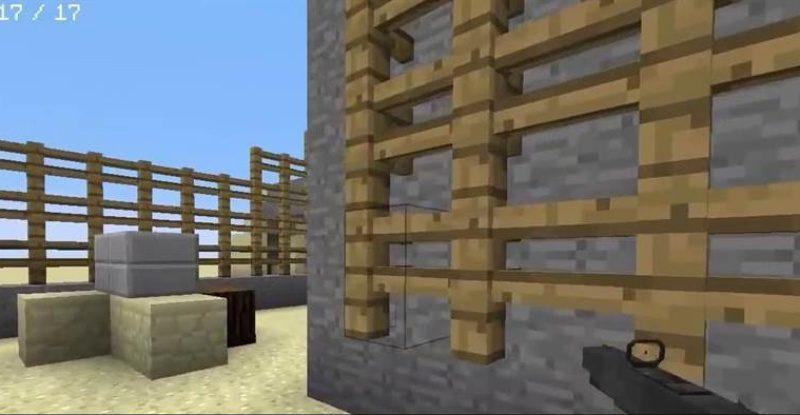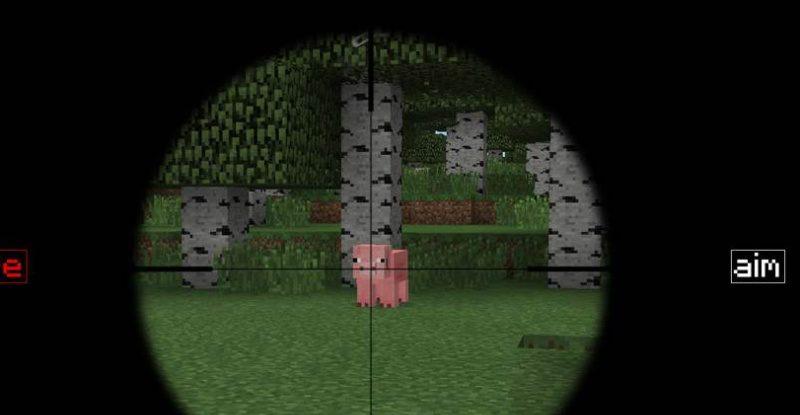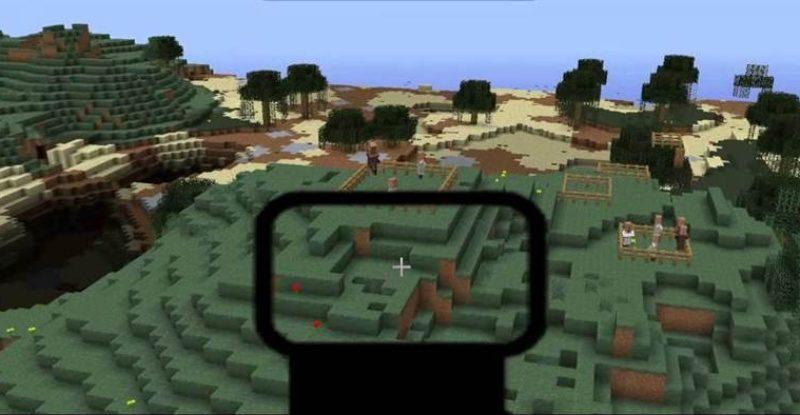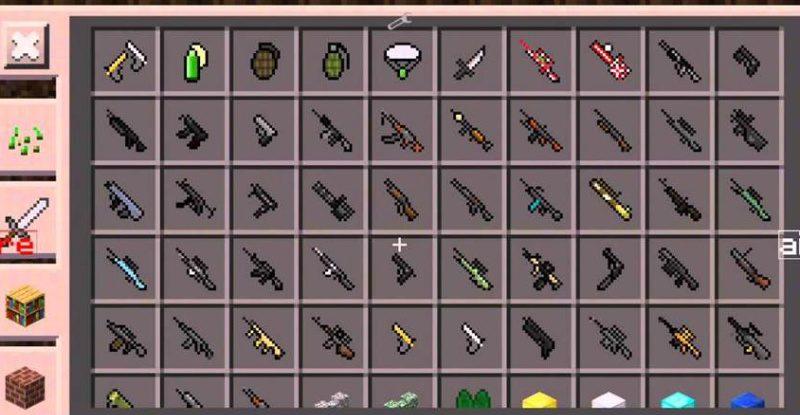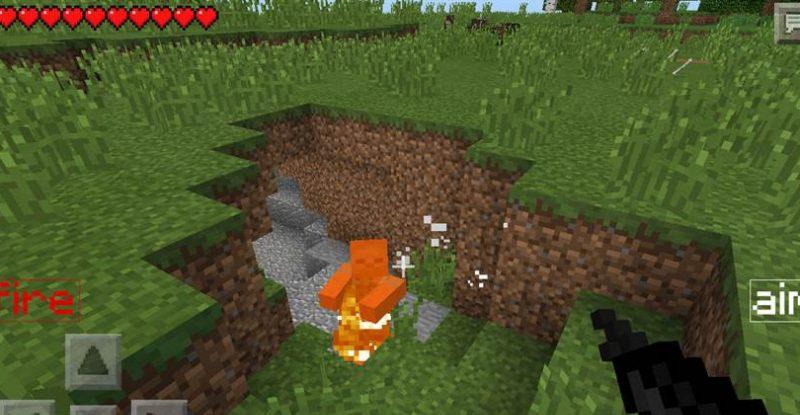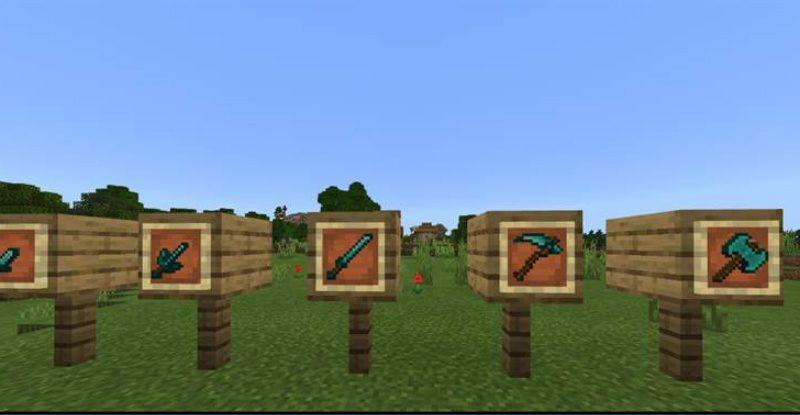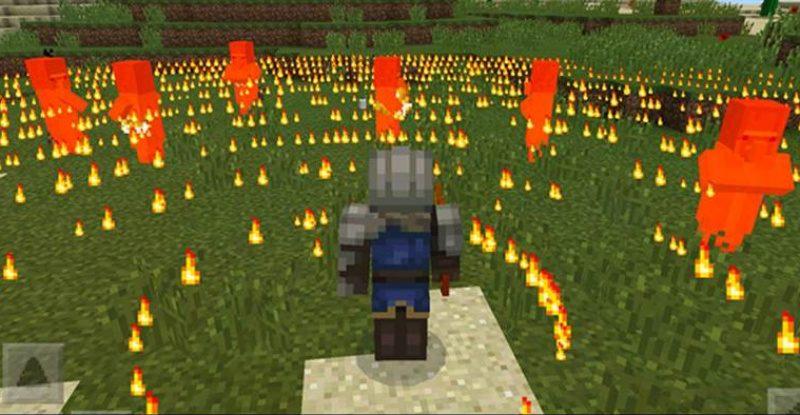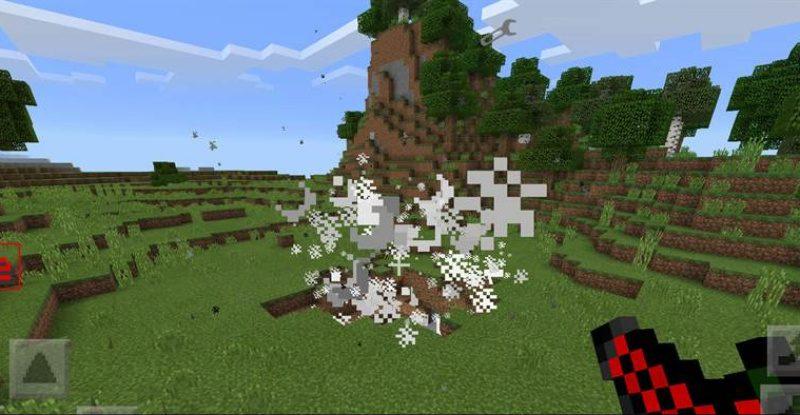 Download Gun Mod for Minecraft PE: if there is not enough violence in the game, these addons will be perfect for you since they add tons of new ways to kick someone off.
What does the Gun mod do in MCPE?
It is not that much weaponry in the original game, which is not a big deal, but some ruthless and dreadful users would really like to see the addition. There are many mods for Minecraft PE that can give players real guns.
World War 2 Weapons Mod
This Gun mod replaces existing items with new weapons. First of all, players can find a miniature pistol in the Minecraft PE inventory. Despite its tiny size, it shoots very well and is suitable for survival.
By the way, weapons fall out of mobs after death. It is impossible to craft it.
Players may also notice altered armor textures and many additional items. The developer also added a night vision device, convenient for traveling in the dark.
Black Ops weapons Mod
This modification will add 17 variants of guns to the Minecraft PE game world. The Gun mod developers have created models with excellent animation.
The effect of realism is noticeable during recharging. The mod adds rifles, pistols, submachine guns, and other types of weapons.
By the way, you can hold some of them in both hands.
Crazy Weapons Mod
According to the developer, this Minecraft PE Gun mod introduces brand-new guns. Using them will let players have engaging battles with other players and mobs.
Most of the weapons are working in the most unexpected way possible. For instance, the cookie minigun shoots with really deadly biscuits.
The Gun mod adds the Crash Sword that lets you jump remarkably high and kill enemies when landing. The Rainbow Shotgun generates a dangerous tower of wool.
There is also Fly Sword in this Gun mod. It causes mobs to trampoline far away to the skies until it lands and usually dies. Users can also handle the Shadow Guardian Launcher to spawn a stranger who attacks anyone that attacks you.
The most demented weapon in the Gun mod is definitely the chicken sword. It summons a kamikaze hen to fall from the sky and blow things up in MCPE.
Handguns Mod
This add-on for Minecraft PE introduces one simple gun to the game: it is a pistol. The most simplistic weapon you could hope for is now in the players' hands.
You do not have to be rich or genius to craft a pistol. All you need is three Redstones, one gold ingot, and five iron ingots. However, there is also ammunition you'll have to take care of.
One gunpowder and an iron bar would be enough to craft a clip.
Dubstep Guns Mod
It might seem ludicrous, but this Minecraft PE mod adds a dubstep gun, capable of significant destruction. By the way, there are many analogs for it.
It turns out you can improve each type making it more damaging and dangerous. Generally, three types of dubstep guns exist within the game.
Users should use them to understand the whole danger: guns can kill their owners in MCPE.
Black Ops 3 Weapons Mod
Call of Duty: Black Ops 3 is one of the most popular shooter games out there, and now you can experience it in Minecraft PE. Expect to see tons of the most destructive and perilous guns you've ever seen.
There are assault rifles, shotguns, sniper rifles, pistols, and launchers themselves.