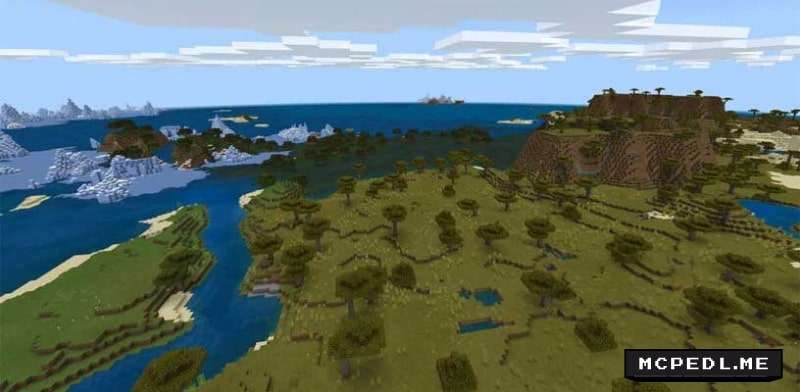 If you want a bunch of different biomes in one place then you might want to try this Minecraft PE seed. You will have ice island, jungle, desert and swamp next to each other. There is a village in the desert near the swamp and a temple in the forest for you to explore. You can also go deeper into the desert if you want to find more villages with blacksmiths.
Location coordinates:
Village in the desert: X: 31, Z: 84
The second village has blacksmiths: X: -322, Z: -362
Forest temple: X: 360, Z: -218
Seed Minecraft is a series of codes created for game players to explore and build. Seed Minecraft PE is extremely diverse, so Download will introduce you to beautiful Minecraft PE seed codes for a more interesting game experience.
How to use seeds in Minecraft PE?
Go to Create New World > Game Settings
Copy one of the seed codes listed below and paste it in the Seed field.