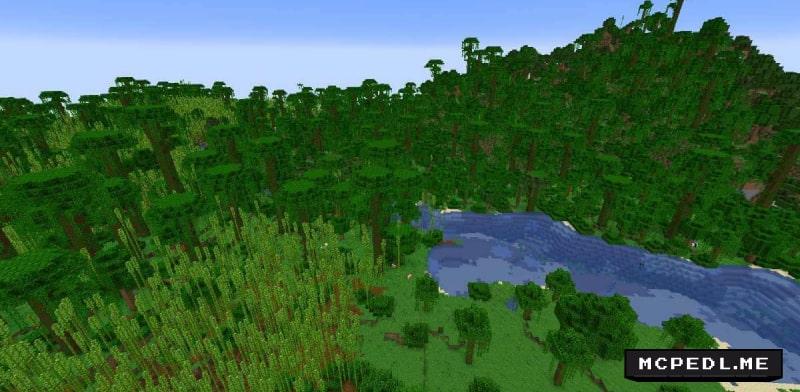 You will have a hard time deciding whether to live above or below ground on this Minecraft seed. You appear in a large jungle biome, near the village and Jungle Temple. However, less than a few hundred blocks away is the entrance to a very large green cave with flora and beauty no different from the ground. So what are your options?
Location coordinates:
Jungle Temple #1: -152 216
Jungle Temple #2: 568 200
Village #1: -392 156
Village #2: -488 344
Lush Cave: 34 118
Seed Minecraft is a series of codes created for game players to explore and build. Seed Minecraft PE is extremely diverse, so Download will introduce you to beautiful Minecraft PE seed codes for a more interesting game experience.
How to use seeds in Minecraft PE?
Go to Create New World > Game Settings
Copy one of the seed codes listed below and paste it in the Seed field.